Our annual award-winning LightHouse Graphics Christmas cards went out earlier this month. Take a look at this completed origami Santa from Gavin, a teenage son of one of our clients. He did a great job! But Gavin has taken Christmas card giving to a whole new level, and we challenge you to do the same.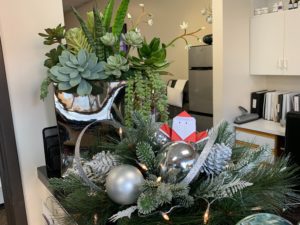 Gavin, a young and inspiring graphic designer with his own business, Llama Designs, designed and printed his own Christmas cards to be distributed to hospitalized children. After speaking with Gavin further, we learned that there is a need for cards for children with life-threatening illnesses in hospitals around the nation. They don't receive cards as often as the rest of us.
Cards for Hospitalized Kids is a year-round program designed to spread a little cheer in the lives of children who are battling a long-term illness. Gavin has made his card design available for you to download and print. Then add a special handwritten message for the kids. You can download Gavin's Christmas card here.
We'd love to hear how you're spreading cheer at this time of year. Share with us on Instagram and Facebook. #lighthousesanta
Once again, we wish you a very Merry Christmas filled with the spirit of giving!