Our development team here at LightHouse Graphics is the machine that keeps everything going. From creating your initial website architecture to maintaining its hosting as a functional and efficient website, our development team is here to handle the more technical side of your website services.
One particular package that our development team offers is managed hosting. Through this package, businesses are able to take advantage of our private servers. This means that we will manage your website and troubleshoot it when it is down–furthermore, because you aren't sharing space on the web with a million other sites, your website is far less likely to encounter internal errors than it would be when left to its own devices.
Whether you're looking for us to add a quick page to your website or looking for a complete rebuild from the ground up, our development team is here for you. Read on to learn more about the work that we do, and get answers to some of our most frequently asked questions.
How long does it take to get a new website?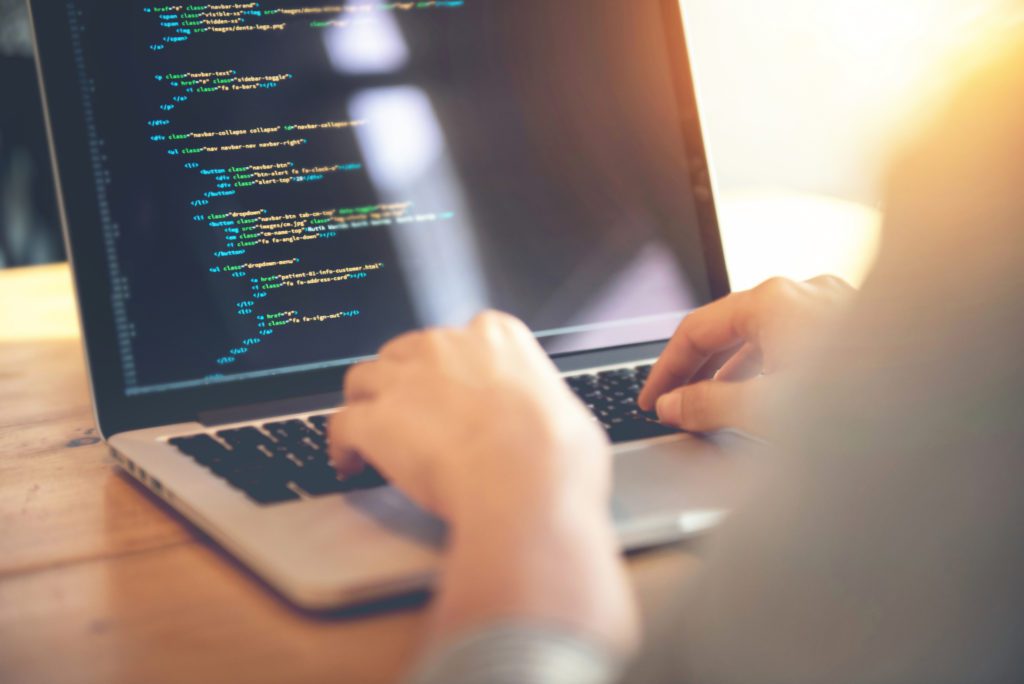 Although industry average for a new website build is four months, we pride ourselves on being able to create a quality website for you within two to three months. 
We begin our work with a discovery phase, in which we work hand in hand with you to determine exactly what you'd like. The more you are able to communicate your thoughts and wishes to us, the better prepared we will be to meet tight deadlines. Once we know what you want in your website, we move forward into research and development. 
You will receive a draft of your website to look over and offer feedback. After that, we will edit based on your feedback and launch your website with your preferred hosting service. 
Will I be able to update my own website after you work on it?
Short answer: yes! Websites are infinitely editable. However, we recognize that our development team has a particular set of skills, and if you're busy running your business, the workings of your website should be the last thing on your mind! 
At the end of your website build, we will send you a video explaining how the backend of your website works and what steps you will need to take to make changes to it. However, for those interested in pursuing our managed hosting options (remember, private servers?), we offer four hours of development work per month. This means that you can message us anything that you'd like done to your website, and our team of Internet superheroes will make it happen for you! 
What does it mean to develop a website?
Our web developers wear a lot of hats! This is because web development is a broad category of services that refer to the work it takes to build, create, and maintain a website. Basically, web developers are the people who can take your ideas and transform them into beautiful, fully-realized websites with little more than their keyboard and programming skills. 
Will you maintain my site for me after it is built?
Yes! Previously in this article we mentioned our monthly hosting services. These services are what allow us to maintain your site for you. Choosing a managed WordPress host removes some of the burden from managing a website. How about a video to see how we are different than the other providers below?
Do you only create WordPress websites?
Although we recommend using WordPress as your content management system, due to its ease of use and popularity amongst Internet users, our development team is highly-qualified and can scale a website to your unique specifications. We are able to work with many of the modern day front and backend programming languages.
Why do I need a domain name? How long do I have to keep it?
Having a domain name gives your business a professional edge. Since your domain name is your Internet identity, you'll want it to be aligned to your business in order to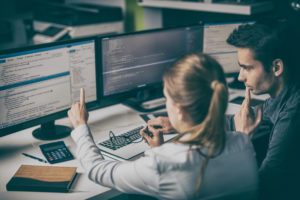 ensure clients can find you with ease. In a sense, the domain name is the house that hosts your website and its related content. If your domain name expires, your website will no longer exist on the Internet. You will need to keep your domain name as long as you intend to keep your website. 
What's the difference between an e-commerce site and other websites?
An e-commerce website has all of the bells and whistles of our websites, but with the additional benefits of being able to complete sales directly from your website. Using various website plugins, we can create a website from which you can directly manage the sale.
LightHouse Graphics is Here to Manage Your Web Development Needs
LightHouse Graphics knows that having a proper, well-maintained website blueprint can mean the difference between a plentiful month of business and nobody knowing that your services exist. We believe the work that we do is integral to getting your business on the map, and we are happy to partner with you to ensure that your clients' first impression of you, and that of your website, is pristine. Reach out today to get top of the line website development talent on the backend of your website.