A quality website is no longer an option, but a necessity for the success of your small business. A website provides many benefits, such as credibility, professionalism, increased customer reach, and cost-effective marketing. In fact, 86% of small business owners with a website agree that their website has increased sales in their business. Further, 97% of small business owners with a website would recommend that others follow suit and develop their own website.
We know that websites are critical marketing tools, and with that in mind, it's important that you leverage your website to the utmost advantage. Continue reading to avoid these common web design errors in your own work. 
Overly Busy Site Design
The average web user only spends about a minute on a webpage before moving on. With that in mind, it is critical that you create a clean, sleek web design that allows your user to determine the purpose of your website within seconds. If they feel as though they have to fish for information, they will likely move on to another business' site. Don't lose the opportunity to generate a new lead with a messy website! 
Lack of Cross Device Communication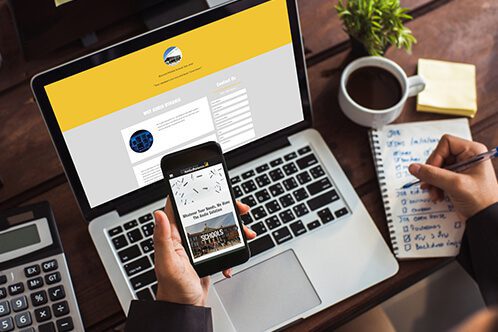 More than half of all websites visited are visited from a mobile device, rather than a desktop or laptop computer. In this day and age, users expect that when they visit your site, they won't have to worry about what device they've chosen to access it from. It is important that you create a site design that optimizes your user's experience, so that they will digest all of your information, rather than moving on to a site that they can access from the device they are on at the moment of their search. 
Content That is Too Dense
Website users can be a fickle bunch. So fickle, in fact, that they only read about twenty-eight percent of the text on any given page. Strong site design will implement strategically varied font sizes and broken text that will allow your reader to effectively skim your site to obtain the desired information. You want clear, concise content that is laid out on the page in a manner that will allow your audience to get the gist as quickly as possible. 
Unclear Navigation Menus
Your site navigation allows users to answer their most fundamental questions. Do you have a blog? How can they contact you? What is your organization about? By placing your navigation menus in a clear, accessible location, you are sure to assist your clients in answering all of their questions, and subsequently offering you their business. 
Lacking Content Information
Although this is tough to believe, an astounding number of websites do not list clear methods for contact. You can have a gorgeous website, but if you don't have functional elements, like contact forms, or simply phone numbers and addresses, your clients won't have a single idea how to get in touch with you. If your clients can't touch base with you, they can't give you their business! 
Misplacement of Advertisements
While we can all agree that advertising is a necessary evil to ensuring the world knows of the incredible services we all provide, too many advertisements can frustrate visitors to your site. Often, large banner advertisements can be regarded as unprofessional–if a large portion of your site is dedicated to advertising, viewers are more likely to assume your website is spam than to give their time and energy to the information about your services. 
Lack of Clear CTA
A CTA, or call to action, tells customers what to do, where to go, and how to feel where your product or service is concerned. It gets them focused on what they need to do in order to take advantage of your work. These don't need to be flashy–phrases like "Add to Cart," or "Sign Me Up," tell users exactly what they need to do in order to move forward. It creates a strong funnel through which to drive business. 
Murky Brand Messaging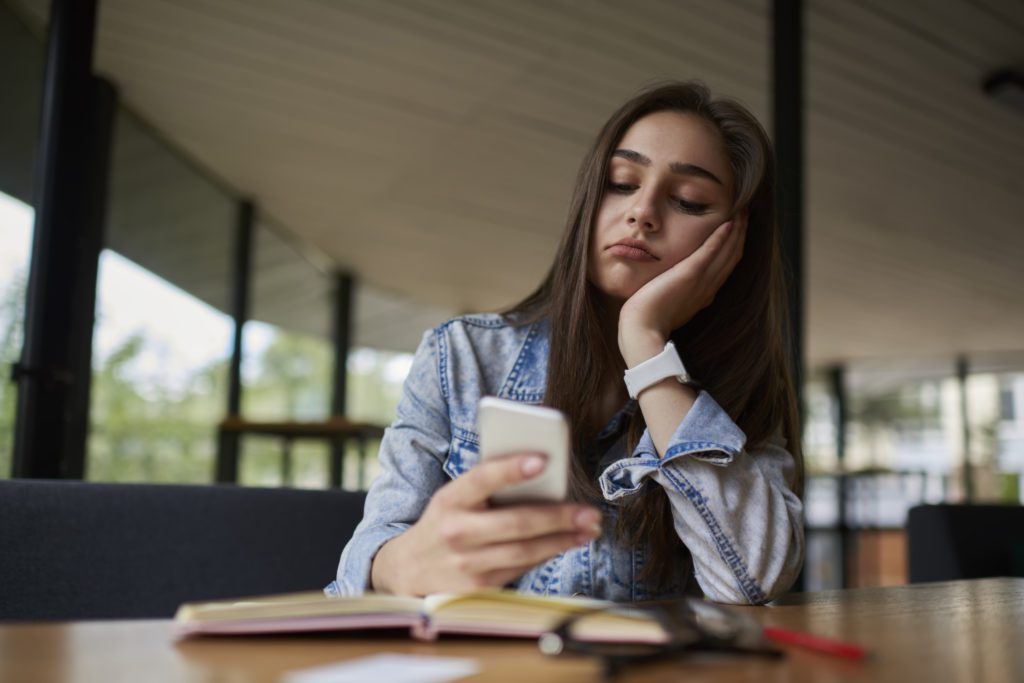 Sometimes, the idea of having a website for your business can be so enticing that you'll feel a drive to put everything you can up there! The more your clients know about you, the more they will feel compelled to do business with you, right? Wrong. Every piece of content on your website should talk about how your product or service will resolve your clients' pain points. Remember, they aren't likely to read all of your content–you'll want to hone in specifically on all of the reasons your brand is the best. 
Weak Search Engine Optimization
Search engines have a very formulaic manner in which they prioritize results for users. With that in mind, it is important for your site to follow guidelines regarding which keywords you will use, where you will place them, and how many times they will be used throughout your site content. Strong search engine optimization can direct your users exactly where to go and even small mistakes–typos, misused plurals, and hyphens can negatively impact your odds of being found via search engine. Search engines can be your lifeline when it comes to generating new client leads. Utilizing them successfully can be the difference between free, revolving leads, or a stagnant web presence. 
Let LightHouse Graphics Manage Your Web Design
LightHouse Graphics specializes in creating beautifully designed, functional websites with content that is perfectly tailored to your unique needs. Our design, development and content teams are eager to put their heads together to address all of your business' marketing needs.