Orange County, CA
– In a remarkable journey through the digital landscape, Lighthouse Graphics, the pioneering Orange County Digital Marketing Agency, proudly commemorates its 25th anniversary. For a quarter of a century, Lighthouse Graphics has been at the forefront of the online advertising revolution, driving innovation and transforming the marketing landscape. With a rich history of accomplishments and a commitment to excellence, the agency stands as a beacon of success in the dynamic world of digital marketing.
Company Background: A Journey of Innovation and Growth
Founded in the heart of Orange County, Lighthouse Graphics emerged in 1998 amidst a rapidly evolving digital landscape. What began as a small venture soon grew into a powerhouse, shaping the future of online advertising and catapulting them to the top spot of Orange County Digital Marketing Agency. From its inception, the agency was fueled by a relentless passion for creativity and an unwavering commitment to delivering results. Over the years, Lighthouse Graphics navigated the complex realms of digital marketing with finesse, establishing itself as a trusted partner for businesses seeking to harness the power of the internet.
The agency's founder, Josh Wilhelm, an industry visionary, recognized the untapped potential of online advertising early on. Wilhelm's background in design and his innate understanding of consumer behavior positioned Lighthouse Graphics as a strategic player in an era where traditional advertising was rapidly giving way to digital solutions. Wilhelm's leadership, combined with a team of dedicated professionals, catapulted the agency to the forefront of the digital marketing revolution.
Evolution of Online Advertising: Adapting to a Shifting Landscape
Over the past 25 years, digital marketing and even the Orange County digital marketing agency arena have witnessed seismic shifts. From the era of banner ads and pop-ups to the age of social media influence and immersive content, Lighthouse Graphics has been an agile player, adapting to every turn in the road. The agency rode the waves of change, embracing innovations like SEO, influencer marketing, and AI-driven campaigns. This adaptability not only ensured the agency's survival but positioned it as a trailblazer.
The early 2000s marked a pivotal moment for Lighthouse Graphics as they capitalized on the rise of designing award-winning websites, bringing functionality and ultimately "marketing" design – design with a marketing strategy behind it. Recognizing the potential of this approach to engage visitors to their client's websites on a personal level, the agency developed groundbreaking strategies that capitalized on the unique strengths of each client. These efforts resulted in brand awareness that not only generated buzz but also drove meaningful connections and conversions between their clients' brands and their target consumers.
As the digital landscape continued to evolve, Lighthouse Graphics was at the forefront of harnessing data analytics. The agency's emphasis on data-driven decision-making allowed clients to not only reach their target audiences more effectively but also understand their behaviors and preferences. This dedication to innovation is what sets Lighthouse Graphics apart as the leading Orange County Digital Marketing Agency, making them a trusted advisor to businesses looking to navigate the complexities of the digital age.
Orange County Digital Marketing Agency's Contributions: Shaping the Digital Frontier
Lighthouse Graphics' journey is a tapestry woven with countless achievements as a top Orange County Digital Marketing Agency. The agency pioneered interactive advertising when it was still in its infancy, captivating audiences with dynamic content. Their groundbreaking campaigns not only garnered attention but also drove tangible results for clients. One such instance was the "PixelShift" campaign for a prominent e-commerce brand, which witnessed a 200% increase in engagement and a 150% boost in sales.
"We chose to partner with Lighthouse Graphics because of their reputation as innovators," said Brad von Sprecken, CEO of the e-commerce brand. "Their campaigns not only exceeded our expectations but set a new standard for what digital marketing could achieve."
The agency's accolades include multiple industry awards for their exceptional campaigns, lauded for their creativity, strategic thinking, and measurable impact. These acknowledgments underline Lighthouse Graphics' commitment to delivering excellence through outside-the-box thinking and problem-solving.
Client Success Stories: Illuminating Businesses, Driving Success
Lighthouse Graphics' legacy is intricately tied to the success stories of its clients. Across industries, the agency has illuminated businesses with transformative advertising strategies. One such example is the partnership with a local electric boat company that was struggling to find its footing in the competitive and digital market. Through a holistic digital marketing overhaul, the agency not only revitalized the brand's online presence but also saw foot traffic increase by 30% across all locations.
"We were looking to work with the best of the best when it came to all of the various Orange County Digital Marketing Agency that we spoke with. Working with Lighthouse Graphics was a game-changer for us," shared Chief Marketing Officer of the electric boat company. "Their data-driven approach and innovative marketing strategies breathed new life into our business."
These stories and many more from their hundreds of clients echo throughout the agency's quarter-century journey, a testament to their dedication to driving meaningful results for their clients.
Innovative Approaches and Cutting-Edge Technologies
Central to Lighthouse Graphics' success, and why they are arguably the best Orange County Digital Marketing Agency around, has been its willingness to embrace new technologies and innovative approaches. In the late 2000s, when mobile devices became prevalent, the agency was quick to recognize the potential of mobile advertising. Their pioneering efforts in mobile-responsive design and location-based targeting set the stage for mobile marketing's explosive growth.
As the 2010s unfolded, Lighthouse Graphics leveraged the power of data analytics and machine learning. By crunching vast amounts of data, the agency was able to predict consumer behaviors and tailor campaigns with unprecedented precision. This approach not only maximized clients' ROI but also solidified Lighthouse Graphics' reputation as a forward-thinking industry leader as the top Orange County Digital Marketing Agency in all of Orange County.
Not Just An Orange County Digital Marketing Agency, But Global Impact and Industry Recognition
Beyond local successes as the leading Orange County Digital Marketing Agency, Lighthouse Graphics' impact extends globally. Their collaboration with an international nonprofit organization aimed at raising awareness for a critical humanitarian issue stands as a testament to the agency's commitment to making a difference. The resulting campaign not only generated global attention but also led to significant funding for the cause.
The agency's contributions have not gone unnoticed by industry peers. Lighthouse Graphics has been featured in major industry conferences and events, where their thought leadership and innovative strategies have inspired countless professionals. The agency's experts have also contributed articles to leading marketing publications and developed and broadcasted an explosive-growing podcast, sharing insights and best practices that continue to shape the industry's direction.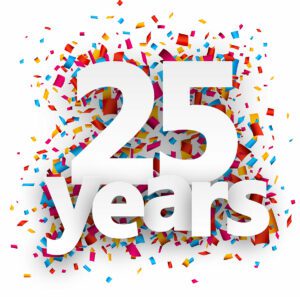 Future Plans and Vision: Lighting the Way Forward As The Leading Orange County Digital Marketing Agency
As Lighthouse Graphics celebrates its 25th anniversary and continues its title as the top Orange County Digital Marketing Agency, it does not rest on its past successes. The agency's future vision shines brightly, guided by a commitment to pushing boundaries and expanding horizons. With a laser focus on emerging technologies, Lighthouse Graphics aims to pioneer the integration of virtual reality in advertising, creating immersive brand experiences that captivate audiences like never before. Furthermore, the agency has plans to establish a research and development wing dedicated to unraveling the untapped potential of AI in marketing.
"We believe that the next 25 years hold even greater opportunities for innovation," stated Josh Wilhelm, Founder and CEO of Lighthouse Graphics. "Our goal is not just to keep up with the changes but to lead the way, guiding our clients through the rocky waters of the endless digital marketing ocean."
Conclusion: A Beacon of Success
As Lighthouse Graphics commemorates its silver jubilee, it stands as a beacon of success as the leading Orange County Digital Marketing Agency, illuminating the path of digital marketing. The agency's history is one of constant evolution, innovation, and client success. From its humble beginnings to its current position as an industry leader, Lighthouse Graphics has left an indelible mark on the world of online advertising. With a vision that looks ahead, the agency is poised to continue shaping the future of digital marketing for years to come.