Are you wondering where to start when it comes to building a brand for your business? Branding is everything–and it works to create a personality and image of your company that resonates with your target audience. 
To learn more about branding a business and Orange County graphic design, keep reading. In this guide, we'll go over some steps that can help you create a great brand identity. 
Know Your Target Audience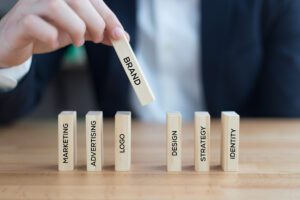 To create a successful brand, you need to know who your ideal audience is so that you can craft a brand that speaks to them directly. You need to make sure that your brand generates awareness, trust, and recognition to achieve revenue. To make sure that your brand resonates with your target audience, you'll need to do some research. 
You'll need to determine who your product works to serve to find your ideal customer. To do so, figure out why you started your business in the first place. Figuring out your target market and generating some buyer personas should be your first priority, as it will determine every design and tonal decision you make for your brand along the way. 
Know Your Mission 
Whatever your reason is for starting your business will help you form your mission statement, which is a key aspect in figuring out who you are as a brand. You need a mission in order to have purpose and passion as a company. Defining this purpose will allow you to communicate that purpose to your target audience through branding and design. 
Every part of your brand, from your logo to your voice and imagery, should reflect the mission you are motivated by. Your mission statement illustrates why your organization exists and why people should care. Then, work to figure out what makes your brand unique from others in your industry so that you can stand out from the competition. 
Cultivate Visuals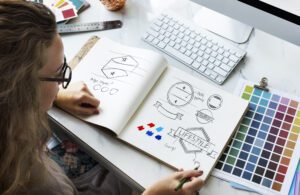 Once you've determined who your audience is, what your mission is, and what makes your company unique, you can begin working on how to turn these aspects into visuals. The visual components of branding, such as your logo, type, color palettes, and other aspects are incredibly important. You might consider creating a brand book, or brand guidelines that compile these ideas. 
Because this is such an important component of your company, it's best to work with professional graphic artists to create a professional, clean, and appealing brand. Once you've created a brand book and worked with a designer to create visuals, you and your team can work on generating the appropriate voice for your brand and begin marketing. 
Work With Orange County Graphic Design Professionals Today
Are you ready to create a captivating brand for your company? If so, contact our Orange County graphic design team today. Having professional branding visuals is a must for resonating with your target audience and standing out from the competition. 
Are you ready to get started with a team of graphic and web designers you can trust? If so, reach out to us today.