As a business owner, you're always looking for ways to attract new customers and grow your bottom line. One way that you may have considered is advertising on Yelp.
It's no secret that advertising can be expensive. Small businesses, in particular, may not have the large marketing budgets of their larger counterparts. So when it comes to advertising, local businesses often have to be strategic about where they allocate their resources.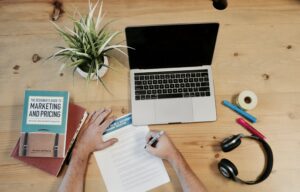 Yelp Ads is one option that local businesses can use to reach potential customers. But does it work? In this article, we'll take a look at what Yelp Ads are and whether or not they can help your business grow.
What are Yelp Ads?
Yelp Ads is a paid advertising platform that allows businesses to showcase products and services to Yelp users. Yelp Ads appear at the top of Yelp search results and can include photos, videos, and text. Businesses can target Yelp Ads to specific demographics, interests, and even search keywords. Yelp Ads can be an effective way to reach new customers and promote special offers or deals. Businesses can track the performance of their Yelp Ads using Yelp's built-in analytics tools. Yelp Ads are subject to Yelp's Ad Policies, which prohibit misleading or false claims, amongst other things. Overall, Yelp Ads can be a valuable addition to any business's marketing strategy.
How do Yelp Ads work?
Yelp Ads are a great way to reach new customers and promote your business on Yelp. Yelp Ads work by allowing businesses to create targeted ads and campaigns that are displayed to potential customers on the Yelp platform. These ads can be customized to reach a specific audience, and they can also be used to improve your visibility and search ranking on the site.
Your ad will appear on the Yelp pages of users who search for businesses like yours, or who view businesses similar to yours. When someone clicks on your ad, they will be taken to your business page on Yelp, where they can learn more about your business.
How can Yelp Ads benefit my business?
Yelp Ads are an effective way to get your business in front of Yelp users who are already interested in the products or services you offer. When a user searches Yelp for businesses like yours, your ad will appear at the top of the search results, increasing the chances that they will click through to your Yelp listing. Yelp Ads also offer several targeting options, so you can make sure that your ad is being seen by your ideal target customer. In addition, Yelp Ads are a cost-effective way to advertise, and you only pay when a user clicks on your ad. As a result, Yelp Ads can be an excellent way to generate more leads and grow your business.
Top 5 benefits of Yelp Ads
Reach a large audience of potential customers: With over 150 million unique monthly visitors, Yelp offers businesses the opportunity to reach a large and engaged audience of potential customers.

Cost-effective way to advertise: Yelp Ads are a cost-effective way to reach potential customers on Yelp. businesses only pay when customers click on their ad, making it a highly efficient way to invest in marketing.

Targeted advertising: Yelp Ads allow businesses to target their advertising to specific demographics, interests, and locations. This helps ensure that businesses are reaching their ideal customer base with their message.

Boost visibility for your business: Yelpers are 35% more likely to visit a business that has an ad on Yelp than one that doesn't.1 Having an ad on Yelp can help boost visibility for your business and attract new customers.

Stand out from the competition: With over two million businesses listed on Yelp, standing out from the competition is essential for driving customer traffic. Yelp Ads can help your business stand out and be seen by potential customers.
Conclusion:
Yelp Ads certainly have their benefits, but it's important to consider whether or not they're the right solution for your business. If you're looking to reach new customers and improve your visibility on Yelp, then Yelp Ads may be a good option for you. However, if you're not sure that Yelp is the right platform for your business, you may want to consider other advertising options. Ultimately, the decision of whether or not to use Yelp Ads depends on your specific business needs.
If you're interested in creating a Yelp Ads campaign, please contact us and we'll be happy to help you get started! We're proud to partner with Yelp to offer effective advertising solutions for businesses of all sizes!