LightHouse Graphics handles many aspects of your business' web marketing needs. However, one of the most vital services that we offer is design services. (I mean, come on, it's in the name!)
Although people are accustomed to the idea of designers for logos and marketing documents, many forget the vital role that a design team plays in a website build. From ensuring brand consistency throughout your website and related materials to crafting a homepage that is eye-catching to prospective clients, our design team helps ensure that your brand aesthetic is clear and appealing.
What graphic design software do you use?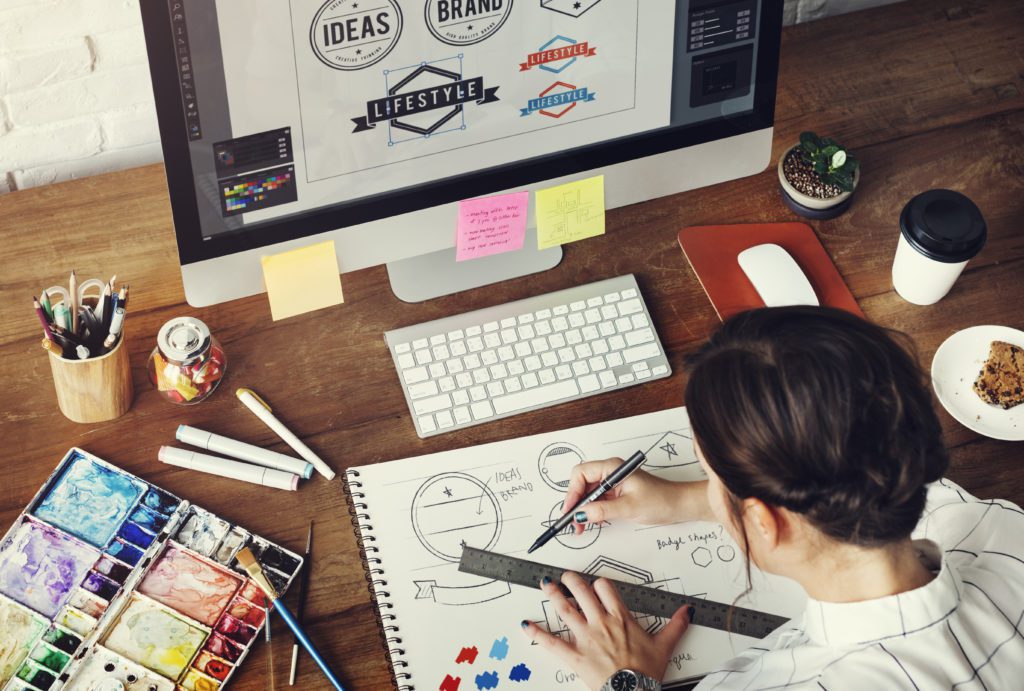 We live in our Adobe programs. Here at LightHouse Graphics, we do all of the custom website design in Adobe XD. It allows us to work together on designs at the same time, and share links with our clients so we can receive their feedback in real time. When it comes to logo designs, we use Adobe Illustrator. When it comes to print design, we work with Adobe Photoshop or Adobe InDesign. Each program serves a unique, critical purpose in different facets of design.
Can some graphic design services be automated?
Interestingly, yes! Although creative design remains a hugely human skill, there are tools that can be utilized to enhance productivity or otherwise streamline processes throughout a design project.
Adobe Bridge, for example, exists largely to automate certain design tasks. For users of the Adobe Creative Suite, Adobe Bridge can allow you access to a multitude of projects at once. This means you can access all Adobe files in the same place and then batch edit them with watermarks, resizing, and bulk exporting features.
In projects where we need to get clients quick samples of what their final product will look like, as was the case with our recent collaboration with the University of Southern California, a website like Smartmockups can assist designers in generating automatic, dynamic mockups. Best of all, their site is updated every week, giving interested designers a constantly evolving stream of background artwork to choose from.
Why does my logo need to be formatted a certain way to fit onto my site?
Often, our clients come to us with an already honed brand voice. We love this! It's great to work with clients who already have a clear idea of where they're coming from and where they'd like to go next. However, with that, many of our clients bring existing logos that they'd like to use in their websites.
Logos come in a variety of formats, including PNG, SVG, EPS, and PDF. We ask for PNG files more often than anything else for our website projects. This is for a variety of reasons. First of all, PNG files can be resized in a variety of ways without compromising the overall quality of the image. Secondly, these file types support transparent backgrounds, which allows us to use your logo in a variety of ways within your site design.
How does a graphic designer enhance a website build project?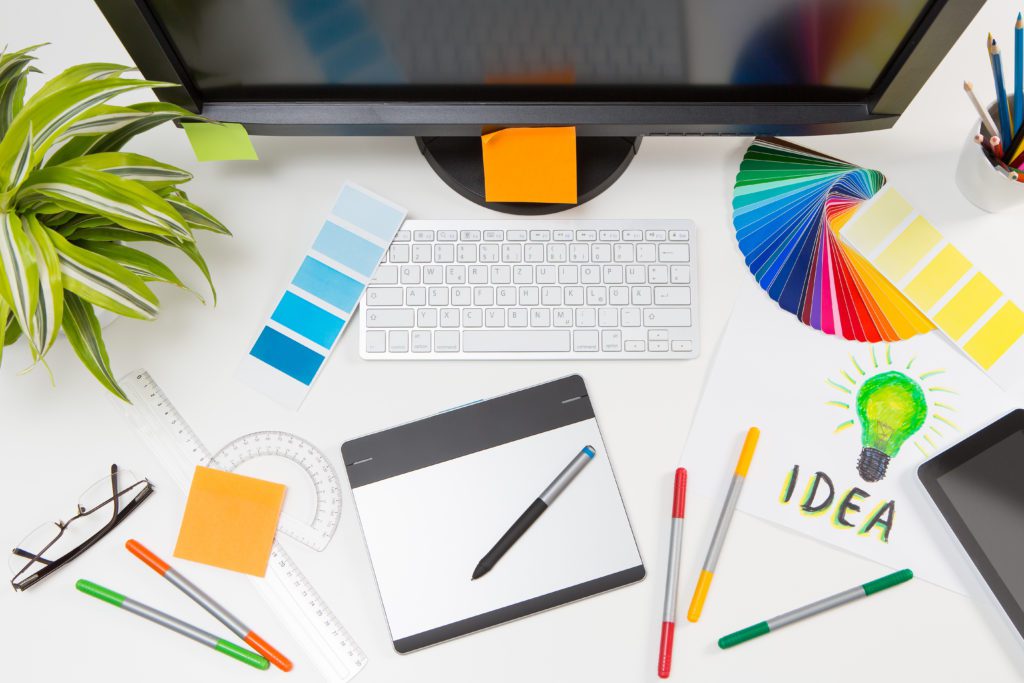 Unlike web designers, who are ultimately responsible for the technical build of a website project, graphic designers are trained to utilize symbols, images, and text to visually communicate with clients.
Graphic designers are uniquely qualified to emphasize design theory to consider the subtle, almost psychological ways that specific fonts, colors, and images will convey a message to your client. Ultimately, designers are critical members of our team because they can bring our websites from simple, well-designed marketing tools to beautiful works of art that will keep clients on your page long after the first click.
How does the website redesign process work?
Different companies utilize different processes. Here at LightHouse, we aim to work hand in hand with our clients to create a website that is visually representative of everything their company stands for. With this in mind, we will ask you to send us examples of websites that you love, and tell us why. Next, we will ask you to send us examples of websites that you do not particularly like, and tell us why. This will help us get a preliminary idea of what elements stand out to you and which elements you'd prefer left off of your site.
From there, our graphic design team will meet with you to discuss the brass tacks of your design. What types of fonts do you find most appealing? What colors will best convey your message? For example, if you are in the healthcare industry, your website might include shades of blue, a color that evokes trust. Our design team will take all of these elements and work to synthesize them into a complete, cohesive design.
Is dark or light mode better for my website?
The introduction of dark mode in iOS13 has brought about an onslaught of folks wondering whether or not their website should utilize dark mode, a design trend that utilizes light text on a dark background. Studies done by the Nielson Group indicate that in people with normal vision, or corrected vision, who makes up over 99% of the population, visual performance is better with light mode.
Interestingly, one of the most important reasons cited for this is that light mode text is easier to read in increasingly smaller sizes. With more and more users interacting with your site via cell phones and other handheld devices, it's best to choose a design that will remain consistent and easy-to-read across the board.
Trust LightHouse Graphics for Your Graphic Design Needs
Our in-house graphic design team can handle a variety of projects from web design, to product packaging, to logos, and more. If you're looking for a team of designers who are passionate about the work and believe in engaging their clients throughout every step of the process, don't hesitate to reach out. LightHouse Graphics is eager to work with you!