Has your business recently taken off? Do you want to make things "official" with a professional logo? If so, that's great news!
However, unless you own a design studio, you probably don't have the skillset to handle this on your own. Now is the time to find and hire the best Orange County graphic design service.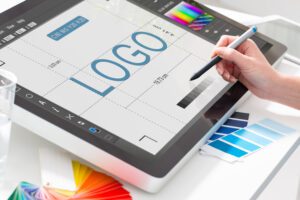 To ensure you find the right company for the job, use these tips: 
Write Down Your Thoughts and Ideas
While it may be tempting to jump in and begin looking at designer portfolios right away–wait a minute. Instead of rushing, take some time to write down your thoughts and ideas about the logo you want.
Doing this can be helpful and ensure you get what you want for your business. Your notes will help guide the professional you hire. It will also help you focus on what you want to achieve.
Search for the Right Skills
Having a basic understanding of the design world and the type of skills needed before you start looking at proposals is a must. For example, are you going to use stock images or expect the designer to take photos to use in the design process?
Can the artwork be created in Visual Studio or Adobe Illustrator? Understanding these things ahead of time will make it easier to find the right designer.
Look at Design Portfolios
If you want to find the right logo design company, you need to take time to look at the work the company has done in the past. This is going to give you a clear idea of the type of work they can do.
It is smart to find a company that offers several design solutions. This will ensure your expectations are met.
Make sure that you look at the design samples carefully. This will help you evaluate the range and quality of the company's work and abilities. If you like what the designer has in their portfolio, it may be a sign you should reach out.
Ask About a Trial Project
One way to narrow down the graphic design candidates is by offering a smaller sample project. This should only take a few hours to handle.
It can be anything from creating something simple for your website or improving a former project. You don't have to choose a difficult task. Just find something that will let the service showcase their abilities and talent.
Just remember, you should pay for trial projects.
Finding the Right Orange County Graphic Design Company
As you can see from the information here, finding the best Orange County graphic design company doesn't have to be as challenging as it may seem. You can use the information above to narrow down the options and find the service provider who best meets the needs of your project.
Are you ready to book a consultation or discuss your needs? If so, contact our talented team today. We are here to help you get the results desired.