With the end of the summer drawing near, we can expect to see a close to sunshiney pictures about the outdoors and begin preparing our social media accounts for fall colors, scarves, and pumpkin spice everything. Are you looking for ideas to keep your social media posts relevant as we transition out of summer and into the fall? Look no further than LightHouse Graphics!
Questions and Conversation Starters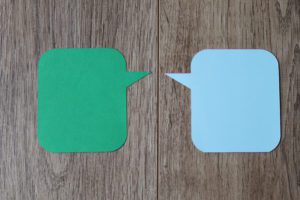 One of the best ways to get your social media moving is to engage your audience through questions. Work hard to select questions that will create a level of healthy debate, but will not be considered contentious. (There is definitely such a thing as bad publicity, folks!) Consider questions like:
What are you most grateful for?

What's your favorite pumpkin-themed baked good?

What's your favorite fall color?
Connect Seasonal Activities
You wouldn't want to hear about baseball in November, would you? No! Do your homework to figure out what sports are played during the fall. What kind of hobbies are people engaging in? Connect with the types of things your audience might be interested in and generate clicks by making strong, timely recommendations.
Begin Hoarding Orange Images Now
Many would agree that there is little more soothing than the image of a tree beginning to turn the vibrant colors of fall. Platforms like Instagram are especially critical in engaging your audiences, and they'll be expecting relevant photos of the times you are in. Begin collecting fall images that correlate to the messages you plan to disperse–if you can send your team out to take some of their own, even better! 
Create Dedicated Hashtags
The right hashtag can truly help you dominate the market. Think of the Always #LikeAGirl Campaign, or the #ShareYourEars run that Disney made some time ago. These hashtags bought them a tremendous amount of additional Internet real estate because their fans took the hashtags and ran with them! Consider offering challenges, giveaways, and debates within your social media, but cleverly manage them with a dedicated hashtag that users can refer back to. This will add extra mileage to your accounts! 
Reconsider Your Cover Photo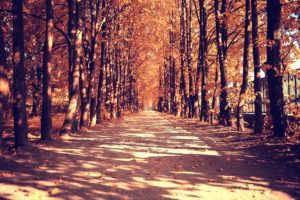 When clients visit your Facebook, your cover photo is the very first thing they see. Make it festive! Consider overlaying your brand logo with a fall print, or an image of leaves. If you are a family-owned business, make the connection to your brand by incorporating that year's pumpkin patch photos with your logo. The more you can connect with your audience, and remind them that the content you curate on your page is not stagnant, the more likely they will be to trust you to do the same for them, as it pertains to the services you provide.
Lean Into the Strange Holidays
We've all heard of National Donut Day and other odd holidays because companies chose to embrace them to better spread their message! Consider some of the following bizarre holidays to add to your calendar:
October 1: World Vegetarian Day

October 6: Mad Hatter Day

October 14: Bring Your Teddy Bear to Work Day

October 14: National Dessert Day

October 18: No Beard Day
Ask your team (or your clients!) for photos and have at it! You'll be amazed at how sweet and personal your posts can get when you begin incorporating these holidays.
Trust LightHouse Graphics to Curate Your Social Media Presence
Social media can feel like a full-time job. Trust us, we would know–it is our full-time job! With that in mind, we would love the opportunity to curate your social media presence with the most relevant, timely posts for your audience. Reach out to learn more about our social media managing services here!