So far this month we've covered what each of the departments here at LightHouse can do to assist you with your marketing needs. However, here at LightHouse, we are definitely the sum of our fantastic parts. We are pleased to be able to combine the talents of our development, content, and design teams to create a phenomenal web marketing experience for your business or organization. Read on to hear some of our more frequently asked questions.
What is digital marketing?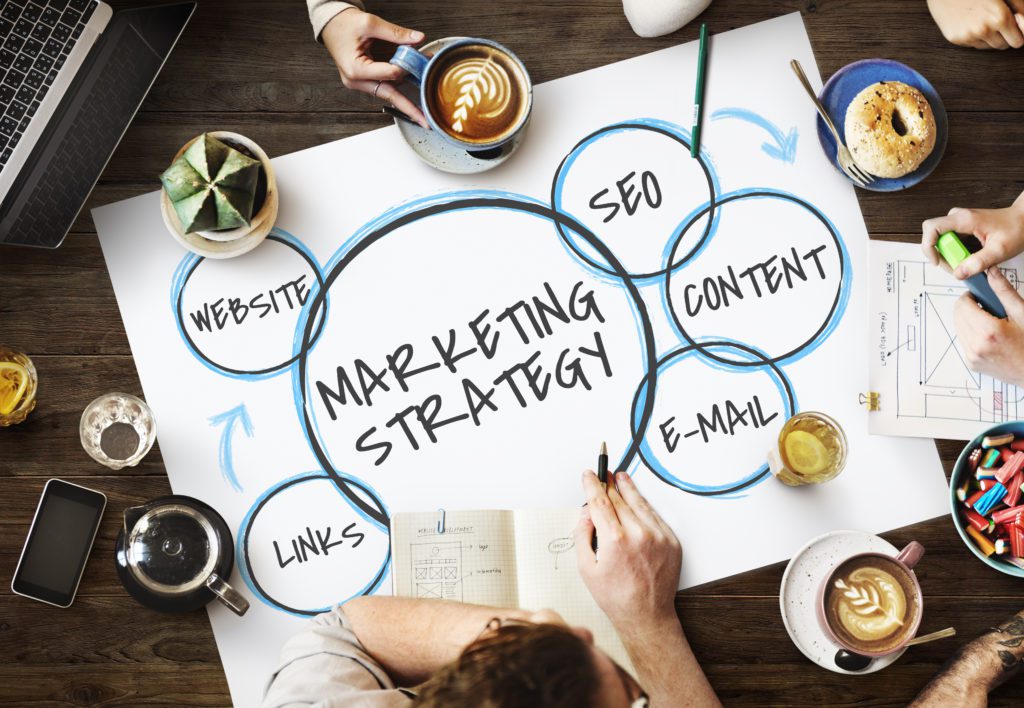 Digital marketing is the most expansive, modern form of marketing out there today. As Americans increase their screen time upwards of eleven hours daily, marketing that comes via websites, blogs, and other forms of Internet advertising is the prevalent, most relevant way to reach an audience.
Largely, digital marketing is comprised of something called SEO. SEO, or search engine optimization, is the process of utilizing keyphrases and other strategies to organically bring additional quality consumers to your website. Here at LightHouse, we utilize SEO, among other strategies to bring more business to your website.
What does a digital marketing agency do?
A digital marketing agency promotes brand awareness through technology. A good web marketing agency will increase traffic to your website. However, not all web marketing agencies are created equal.
Digital marketing agencies like us offer a variety of services. We can help you manage PPC, or pay per click, advertising, which is a model of internet, marketing that allows advertisers only to pay when their advertisement is actually clicked on.
We also offer social media marketing services. In today's day and age, users spend hours browsing Instagram, Facebook, Twitter, and even Linkedin. Utilizing social media allows your office another means of attracting the attention of potential clients.
Our services don't stop at Internet advertisements or social media services. Through our Yelp partnership, we can increase the presence of your website on mobile browsers, put advertisements in front of people in your local market, and put your advertisements in a premium location where they are sure to be noticed. We can write marketing funnel emails with a direct lens toward what clients want to hear. Essentially, if there is a way for us to increase your business' exposure to potential clients, we are experienced in creating and distributing the materials to make it happen.
Here at LightHouse, we pride ourselves on offering a boutique set of customized services designed to meet the needs of all of our unique clients. Additionally, we have strategically positioned ourselves as a sort of "one-stop-shop" for all of your web marketing needs. Rather than having to outsource your web design needs to one firm, and then hire out for content writers and designers individually, we keep everything you'll need in one location. No need to look further than us!
Why should I hire a web marketing agency instead of managing my marketing myself?
First of all, digital marketing is cheaper than traditional marketing. With that in mind, if you are considering pursuing marketing services, digital is certainly the way to go. However, because of the widespread nature of the applications and services provided within a digital marketing service scope, it can often turn out to be more financially beneficial to allow a web marketing agency to provide their services to your company.
For example, a great benefit of digital marketing is that it is infinitely more trackable than traditional forms of marketing. However, the tools to track this data can charge a premium! Because digital marketing companies have company level subscriptions to services like these, they can keep their costs for you low. Rather than spending the money on subscriptions to a variety of individual services, you can wrap all of those costs into the one web marketing charge and rest easier knowing that a team of dedicated professionals are handling your needs.
What is data-driven marketing?
Data-driven marketing is a form of marketing in which professionals analyze the numbers, or data, behind a marketing campaign to determine its success and subsequent next steps. At LightHouse, we believe that all marketing should be data-driven marketing. As such, we meet with all of our marketing clients monthly to review the data regarding their marketing plans and use that data to propel all future endeavors.
Beyond just using the data of your existing advertising, we are able to create projections based on what we know to be true for your industry. Using data-driven marketing, we can use demographic data to influence how your campaign will begin, we can use trends from a different, but similar industry to inform what marketing might look like for your business, and we can assess the way that changes in your industry may impact your marketing strategy over time. Best of all, using numbers in our work allows us to set and monitor both short-term and long-term goals to ensure that we meet, or even surpass, your marketing needs.
How does digital marketing add value to a business?
Digital marketing adds value to a business by ensuring that the right clients are drawn to your business. While advertising like billboards or print advertising cast a wide net, there are very few ways to manage your audience. On the other hand, digital marketing allows users to tailor their marketing outcomes to a very deliberate audience, to ensure that the people most likely to take advantage of their services will see the advertisement.
Additionally, digital marketing allows businesses to establish a relationship with the client that typical print marketing would not. Imagine a magazine ad–this relationship is quite transactional. The client reads the magazine, they take notice of the magazine advertisement (perhaps) and they may or may not move further based on the provocation of the advertisement. Digital marketing allows continuous, curated contact with clients in order to ensure that your message is well received.
LightHouse Graphics Is Here to Manage Your Web Marketing Needs
LightHouse Graphics knows that powerful advertising has the power to exponentially grow the capacity of businesses. We are proud to offer a host of managed services customized to the needs of each of our clients. We promise to work side by side with you to ensure that the message of your business is spread far and wide!