We all love typing a couple of words into Google and getting an immediate answer. Nothing beats getting your questions answered from the snippets at the top without ever having to click on a link. 
Now as much as we love this on the consumer end, consider what it means to be a business whose website is featured in these immediate search results. What would it be like for millions of users to type in a simple question and get a link to your website returned to them? 
In this article, we'll define featured snippets and offer you some tips on how to get your website included in top results as a featured snippet.
What Are Featured Snippets?
If you haven't gathered already, a featured snippet is the website quote that appears at the top of a Google search in order to offer a quick answer to a search. This content is automatically pulled by Google, from webpages in their index. 
Featured Snippets and SEO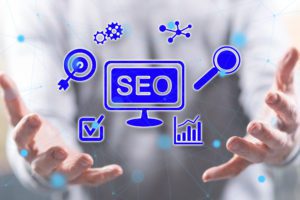 If you can manage to get your website content embedded in the top spot in Google as a featured snippet, you will be impacting your site SEO in two ways. 
The obvious reason is that featured snippets offer the opportunity to get more organic clicks. As searchers read your answer to their most pressing questions, they will be prompted to read further by clicking to your website. 
In fact, Search Engine Land tells us that sites whose content exists within a featured snippet get approximately eight percent of all clicks within the scope of that query. 
While this is helpful, featured snippets can also help you increase the number of "no-click searches." Because of the lack of research involved with a no-click search, they receive some of the highest volumes of clicks per search, and users tend to spend longer on such pages. 
What Type of Featured Snippets Exist?
There are four core types of featured snippets: paragraphs, lists, tables, and snippets from YouTube. 
While paragraph snippets are the most common and also relevant to specific terms like "how-to," "who is," and "what is," numbered lists are some of the most utilized options. You can use such numbered lists to offer instructions or recipes for quick viewing.
Bulleted lists additionally offer a way to get a compressed view of your content into a featured snippet, as Google pulls the list items without any additional explanation or images. Finally, Google offers tables to provide readability for structured data. This is a great way to check out clothing sizing charts, metric comparisons, and other needs that can be quantified numerically.
How to Optimize for Featured Searches
Find the right question to answer. Research question-based search terms that your business can speak to and think about the starting point that Google searchers will use to get to that snippet. 

Ensure that you use the keyword strategy to rank highly for the words you are targeting. 

Answer all questions better than anyone else by answering thoroughly, but succinctly. Break down steps into their smallest parts, use media, and ensure that your article is targeted at a beginner. 

Consider adding an FAQ site to your page, because a page with many questions will offer a better chance of becoming a featured snippet. 
LightHouse Graphics is Here to Help
Ready to get your website's SEO up to such speed that you'll be the obvious candidate for a Google snippet? Look no further than LightHouse Graphics. Not only do we offer SEO reviews of client websites, but we can manage your ongoing SEO services to ensure you never slip in the rankings. Contact us today to begin strategizing!