Have you ever thought about how important the packaging for your product is? While you obviously want to have a high-quality item within the packaging, your product's packaging design can be just as important. 
The packaging is the first thing a customer sees when they purchase your products. Because of that, designing product packaging that gets your customers excited is key to your success. 
If you're interested in learning more about how to create professional packaging design, don't worry. Here's a quick guide on why Orange County graphic design services for your product packaging is so important. 
Your Packaging Represents Your Brand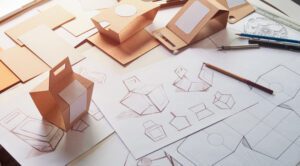 The first reason that having a professional product packaging design is so important is that it represents your brand. The way that you present your products also presents your business. 
When customers see your packaging, they'll pick up on subtle messages. For example, is your packaging fun and boisterous or serious and somber? The colors and graphics used on your packaging send your customers messages about who your brand is. 
On top of that, the material of the packaging can help enhance that message. Shiny packaging can give customers a feeling of wealth and quality, while kraft boxes may inspire them to think of natural or organic products. 
Create a Price Point With Your Packaging
Another way that packaging is important is because it creates an idea of how much your product is worth. The packaging of a product actually tells a customer whether or not it's a good value!
For example, the products we find at the Dollar Store tend to have low-quality, cheaply made designs. In contrast, a high-end company like Lord and Taylor packages their products in beautiful boxes. 
The way that you package your products can tell your customers how much they should plan to pay for your brand. It creates an idea in their mind that they're getting good value for what they're paying. 
Give Your Customers Valuable Information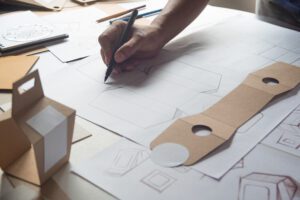 It's not just the appearance of your packaging that matters. You also need to make sure that your packaging shares important information with your customers. 
Your packaging should contain an ingredient list, nutritional information, and directions on how to use your product. While this may seem like information they could obtain elsewhere, it actually saves your company time!
That's because when your product's packaging properly informs customers about its contents, customers don't need to contact you for more assistance. A good product packaging design service will incorporate key information into your design. 
The Bottom Line on Why Your Packaging Needs Orange County Graphic Design 
The way you package your product can have a huge influence on your customers. It can encourage them to make a purchase and can change the way they interact with your business. 
If you're looking for an Orange County graphic design team that can help you design your packaging, we've got good news. The team at LH Graphics can help you design the perfect packaging. Call us at (949) 528-3365 to get a quote! Or fill our contact form so that our representatives can contact you.