You know what's really difficult?
Being succinct. Seriously … it's ridiculously hard. If you don't believe me, just grab your favorite copywriter and ask.
It's especially difficult to express a complex emotional concept in just a couple of words — which is exactly what a slogan does. That's why we have a lot of respect for the brands that have done it right. The ones that have figured out how to convey their value proposition to their buyer persona in just one, short sentence — and a quippy one, at that! Not too shabby.
While the word "slogan" might make you think of huge brands that paid millions of dollars for an agency to come up with one, slogans are important for — and accessible to — businesses of any size and budget.
So if you're looking to get a little slogan inspiration of your own, take a look at some of our favorite company slogans from both past and present. (Note: We've updated this post to include some suggestions from the comment section.)
Before we get into specific examples, let's quickly go over what a slogan is and what makes one stand out.
What is a Slogan?
In business, a slogan or tagline is "a catchphrase or small group of words that are combined in a special way to identify a product or company," according to Entrepreneur.com's small business encyclopedia.
In many ways, they're like mini mission statements.
Companies have slogans for the same reason they have logos: advertising. While logos are visual representations of a brand, slogans are audible representations of a brand. Both formats grab consumers' attention more readily than the name a company or product might. Plus, they're simpler to understand and remember.
The goal? To leave a key brand message in consumers' minds so that, if they remember nothing else from an advertisement, they'll remember the slogan.
What Makes a Great Slogan?
According to HowStuffWorks, a great slogan has most or all of the following characteristics:
It's memorable.
Is the slogan quickly recognizable? Will people only have to spend a second or two thinking about it? A brief, catchy few words can go a long way in advertisements, videos, posters, business cards, swag, and other places. (Take this quiz to see if you can guess the brands behind 16 memorable slogans.)
It includes a key benefit.
Ever heard the marketing advice, "Sell the sizzle, not the steak"? It means sell the benefits, not the features — which applies perfectly to slogans. A great slogan makes a company or product's benefits clear to the audience.
It differentiates the brand.
Does your light beer have the fullest flavor? Or maybe the fewest calories? What is it about your product or brand that sets it apart from competitors?
It imparts positive feelings about the brand.
The best taglines use words that are positive and upbeat. For example, Reese's Peanut Butter Cups' slogan, "Two great tastes that taste great together," gives the audience good feelings about Reese's, whereas a slogan like Lea & Perrins', "Steak sauce only a cow could hate," uses negative words. The former leaves a better impression on the audience.
Now that we've covered what a slogan is and what makes one great, here are examples of the best brand slogans of all time. If we missed any of your favorites, share them with us in the comment section. (Note: We've updated this post with several ideas folks have shared with us in the comments.)
14 Companies With Really Catchy Taglines & Slogans
1) Nike: "Just Do It"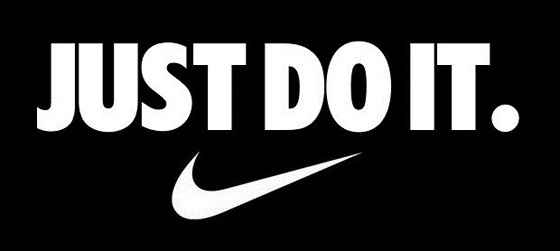 Source: brandchannel
It didn't take long for Nike's message to resonate. The brand became more than just athletic apparel — it began to embody a state of mind. It encourages you to think that you don't have to be an athlete to be in shape or tackle an obstacle. If you want to do it, just do it. That's all it takes.
But it's unlikely Kennedy + Weiden, the agency behind this tagline, knew from the start that Nike would brand itself in this way. In fact, Nike's product used to cater almost exclusively to marathon runners, which are among the most hardcore athletes out there. The "Just Do It" campaign widened the funnel, and it's proof positive that some brands need to take their time coming up with a slogan that reflects their message and resonates with their target audience.
2) Apple: "Think Different"
Source: Blue Fin Group
This slogan was first released in the Apple's commercial, called "Here's to the Crazy Ones, Think Different" — a tribute to all the time-honored visionaries who challenged the status quo and changed the world. The phrase itself is a bold nod to IBM's campaign "Think IBM," which was used at the time to advertise its ThinkPad.
Soon after, the slogan "Think Different" accompanied Apple advertisements all over the place, even though Apple hadn't released any significant new products at the time. All of a sudden, people began to realize that Apple wasn't just any old computer; it was so powerful and so simple to use that it made the average computer user feel innovative and tech-savvy.
According to Forbes, Apple's stock price tripled within a year of the commercial's release. Although the slogan has been retired since, many Apple users still feel a sense of entitlement for being among those who "think different."
3) McDonald's: "I'm Lovin' It"
Source: McDonald's
The "I'm Lovin' It" campaign was launched way back in 2003 and still stands strong today. This is a great example of a slogan that resonates with the brand's target audience. McDonald's food might be poor for your health, but being healthy isn't the benefit McDonald's is promising — it's that you'll love the taste. They're appealing to people who like salty, flavorful food, and its slogan makes that clear from the get-go.
4) Verizon: "Can You Hear Me Now? Good."
Source: MS Lumia Blog
Here's another brand that took its time coming up with something that truly resonated with its audience. This tagline was created in 2002 under the umbrella of "We never stop working for you."
While Verizon was founded in 1983, they continued to battle against various phone companies like AT&T and T-Mobile, still two of its strongest competitors. But what makes Verizon stand out? No matter where you are, you have service. You may not have the greatest texting options, or the best cellphone options, but you will always have service.
5) L'Oréal: "Because You're Worth It"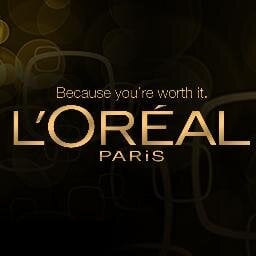 Source: Farah Khan
Who doesn't want to feel like they're "worth it"? The folks at L'Oréal know that women wear makeup in order to make themselves appear "beautiful" so they feel desirable, wanted, and worth it. The tagline isn't about the product — it's about the image the product can get you. This message allowed L'Oréal to push its brand further than just utility so as to give the entire concept of makeup a much more powerful message.
6) California Milk Processor Board: "Got Milk?"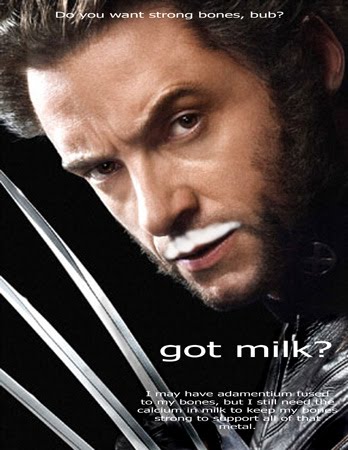 Source: Broward Palm Beach News Times
While most people are familiar with the "Got Milk?" campaign, not everyone remembers that it was launched by the California Milk Processor Board (CMPB). What's interesting about this campaign is that it was initially launched to combat the rapid increase in fast food and soft beverages. The CMPB wanted people to revert to milk as their drink of choice in order to sustain a healthier life. The campaign was meant to bring some life to a "boring" product, ad executives told TIME Magazine. 
The simple words "Got Milk?" scribbled above celebrities, animals, and children with milk mustaches, which ran from 2003 until 2014, became one of the longest-lasting campaigns ever. The CMPB wasn't determined to make its brand known with this one — they were determined to infiltrate the idea of drinking milk across the nation. And these two simple words sure as heck did.
7) M&M: "Melts in Your Mouth, Not in Your Hands"
Source: Platform Magazine
Here's one brand that didn't need much time before realizing its core value proposition. At the end of the day, chocolate is chocolate. How can one piece of chocolate truly stand out from another? By bringing in the convenience factor, of course. This particular example highlights the importance of finding something that makes your brand different from the others — in this case, the hard shell that keeps chocolate from melting all over you.
8) Lay's: "Betcha Can't Eat Just One"
Source: Amazon
Seriously, who here has ever had just one chip? While this tagline might stand true for other snack companies, Lay's was clever to pick up on it straight away. The company tapped into our truly human incapability to ignore crispy, salty goodness when it's staring us in the face. Carbs, what a tangled web you weave.
But seriously, notice how the emphasis isn't on the taste of the product. There are plenty of other delicious chips out there. But what Lay's was able to bring forth with its tagline is that totally human, uncontrollable nature of snacking until the cows come home.
9) Meow Mix: "Tastes So Good, Cats Ask for It by Name"

Source: Walgreens
Meow meow meow meow … who remembers this catchy tune sung by cats, for cats, in Meow Mix's television commercials? The brand released a simple but telling tagline, "Tastes So Good, Cats Ask For It By Name," It plays off the fact that every time a cat meows, s/he is actually asking for Meow Mix. It was clever and successfully planted Meow Mix as a standout brand in a cluttered market.
10) The New York Times: "All the News That's Fit to Print"
Source: 4th St8 Blog
This one is my personal favorite. The tagline was created in the late 1890s as a movement of opposition against other news publications printing lurid journalism. The New York Times didn't stand for sensationalism, but rather, it focused on important facts and stories that would educate its audience. It literally deemed its content all the real "news fit to print." This helped the paper become more than just a news outlet, but a company that paved the way for creditable news. The company didn't force a tagline upon people when it first was founded, but rather, it created one in a time where it was needed most.
11) State Farm: "Like a Good Neighbor, State Farm is There
Source: ConsumerAffairs
The insurance company State Farm has a number of slogans, including "Get to a better State" and "No one serves you better than State Farm." But its most famous one is the jingle "Like a good neighbor, State Farm is there," which you're likely familiar with if you live in the United States and watch television.
These words emphasize State Farm's "community-first" value proposition — which sets them apart from the huge, bureaucratic feel of most insurance companies. It quickly establishes a close relationship with the consumer. Often, customers need insurance when they least expect it — and in those situations, State Farm is responding in friendly, neighborly language. Its "about us" page reinforces this idea: "Being a good neighbor is not just a slogan; it's a promise."
12) MasterCard: "There are some things money can't buy. For everything else, there's MasterCard."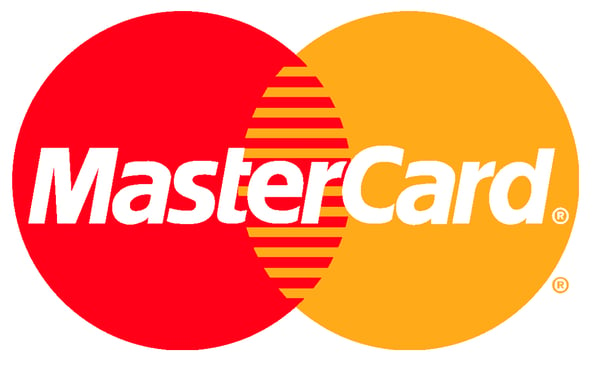 Source: MasterCard
MasterCard's two-sentence slogan was created in 1997 as a part of an award-winning advertising campaign that ran in 98 countries and in 46 languages. The very first iteration of the campaign was a TV commercial that aired in 1997: "A dad takes his son to a baseball game and pays for a hot dog and a drink, but the conversation between the two is priceless," writes Avi Dan for Forbes. "In a sense, 'Priceless' became a viral, social campaign years before there was a social media."
One key to this campaign's success? Each commercial elicits an emotional response from the audience. That first TV commercial might remind you of sports games you went to with your dad, for example. Each advertisement attempted to trigger a different memory or feeling. "You have to create a cultural phenomenon and then constantly nurture it to keep it fresh," MasterCard CMO Raja Rajamannar told Dan. Nostalgia marketing like that can be a powerful tool.
13) The U.S. Marine Corps: "The Few. The Proud. The Marines."
Source: SocialMediaToday
The U.S. Marine Corps has had a handful of top-notch recruiting slogans over the decades, from "First to fight" starting in World War I to "We're looking for a few good men" from the 1980s. However, we'd argue that "The Few. The Proud. The Marines." is among the best organization slogans out there.
This slogan "underscores the high caliber of those who join and serve their country as Marines," said Maj. Gen. Richard T. Tryon, former commanding general of Marine Corps Recruiting Command. In 2007, it even earned a spot in Madison Avenue's Advertising Walk of Fame.
14) Southwest Airlines: "Ding! You are now free to move about the country."
Source: MLB Reports
Along with the U.S. Marine Corps, Southwest Airlines was inducted into the Madison Avenue's Advertising Walk of Fame in 2007 thanks to this catchy one-liner. The slogan features the DING! sound passengers hear when the seatbelt sign turns on or off, followed by a play on the popular in-flight announcement, "You are now free to move about the cabin." GS&D Idea City came up with it in 1997.
Not only is this campaign memorable and clever, it's also a great example of integrated marketing communication. According to William Pride's book Marketing 2014, Southwest customers browsing the airline's website will be notified of a low fare with the same, familiar DING! sound featured in the commercials.
Do you have your own tagline? What other brands' taglines do you love?
Editor's Note: This post was originally published in August 2012 and has been updated for freshness, accuracy, and comprehensiveness.
The original article was provided and produced by HubSpot Marketing